2023 Annual SixThree Spiritual Retreat
Our 2022 Annual Six-Three Spiritual Retreat at Malvern is scheduled for:
June 16, 17 & 18, 2023
Retreat will be back to a regular schedule, starting  Friday evening, Saturday & Sunday morning, available in person or virtual.
Our line up for Six-Three 2023: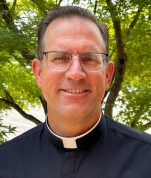 Fr Scott Reilly LC, Spiritual Guidance and Liturgy
Fr Scott Reilly LC is from Kankakee, IL. His parents, Gerald and Frances Reilly have just celebrated their 60th wedding anniversary. He has two sisters and one brother who is a Legionary priest, Fr Steven. In 1983-1984 he attended the Immaculate Conception Apostolic School in Center Harbor, NH. In September 1984, he entered the Novitiate in Cheshire, CT. He professed his first vows in Salamanca, Spain, and eventually made his perpetual profession on June 23, 1991. On December 24, 1997, he was ordained a priest for the Legionaries in Rome, Italy. He has earned a Bachelors in Philosophy from the University of St. Thomas Aquinas and Theology with the Legionaries of Christ. In 2019, he earned an M.A. in Theology of the New Evangelization from the Augustine Institute. As a priest, he served in Atlanta, Georgia, from 1997-2010 as Chaplain to Pinecrest Academy, Chaplain to St. Pius X Catholic High School, Regnum Christi, and nationally as the Territorial Director. From 2010-2015, he served in Houston, TX as the Regnum Christi Director, Adult formation in Regnum Christi, and President of Northwoods Catholic School. From 2015, he is currently serving in Philadelphia, PA, as the Regnum Christi Men's Section Director, Chaplain to the Lumen Institute (Philadelphia Chapter), and the Regnum Christi Director. He enjoys golf, tennis, hiking, fishing, movies, reading, and pastoral ministry.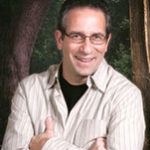 Speaker – Marty Rotella, musical leader
Marty Rotella is a singer, songwriter, evangelist who presents music and message to diverse audiences. He has presented the Gospel message of Jesus's love in forty-three states in addition to Australia, Europe, Central and South America and Canada. With over thirty years of ministry through teaching and motivational speaking, he has presented in churches, schools, conferences, and prisons.
As a three-time Grammy nominee, Marty integrates his gift of music with his unique preaching style to men, women, young adults and teens. Countless endorsements from bishops and clergy, religious, families and prison inmates comprise his repertoire. As a noted evangelist, Marty delivers a compelling message of Jesus' love, forgiveness and mercy to all who encounter him.
"Spirit Power" is his trademark platform for music and evangelization; bringing the fire of God's love to retreat houses, conferences, parishes and, most notably, to the streets.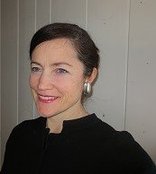 Christine Wittman – Guest Speaker, Catholic Therapist
Christine is a licensed therapist with over 20 years of experience working with teens, adults, couples, and families.