Passing of Ralph G. DiGiovanni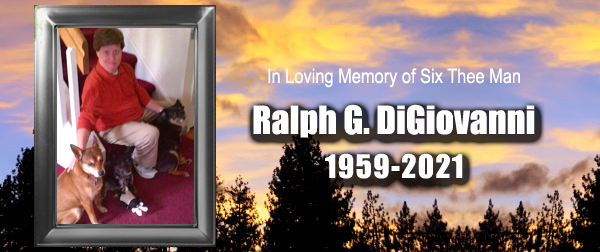 It is with great sadness that we inform you about the passing of our friend Ralph G. DiGiovanni. We ask you to keep Ralph and his family, in your prayers.
Ralph is a Six-Three man, 38 year reteatant at Malvern and brother of Six-Three Executive Committee member and former CA Captain Mark DiGiovanni. In 2019 Ralph served as Honorary CA Captain and has been a special friend to many Six Three men over the years.
Ralph has been suffering over the last couple years with progressive cognitive loss and was recently transported to hospice care. Sadly, we received word that he passed quietly last night, Wednesday, February 3, 2021,  shortly before midnight. We ask that his friends and fellow Six-Three men keep Ralph and the entire DiGiovanni family in your prayers during this difficult time.
Services for Ralph will consist only of a Funeral mass to be held at St. Mary Magdalen Church, 2400 N. Providence Rd., Media, Pennsylvania 19063 on Monday, February 8th at 11:00am.
This service will also be available via live stream from St. Mary's website: https://www.stmarymagdalen.net/live-stream
God Bless….Prosit,
Six Three Group
Executive Committee Members