Passing of John D. Familetti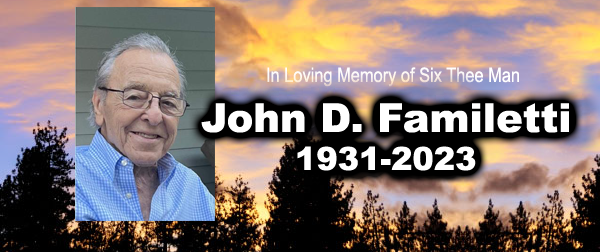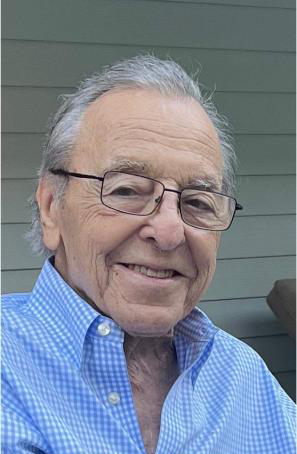 It is with great sadness that we inform you about the passing of  John Familetti.
John Dominic Familetti, age 91, of Pennsylvania, passed away on Wednesday, February 15, 2023.
He was born on September 11, 1931 in Philadelphia, Pennsylvania to the late Margaret Mary (nee DeMarco) and Domenic Anthony Famigletti.
He was a Six-Three man of Malvern and member of St. Francis of Assisi Catholic Church in Seffner, FL, where he was involved with Tender Care and the Food Pantry.
John is survived by his wife, Beverly P. Familetti; brother, Michael Famigletti; children, Dolores Evans (Edmond), John D. Familetti Jr. (Lisa ), Donna Collins (Sean), Joseph Familetti, James Familetti (Michele), Robert Familetti, Thomas Familetti (Christine), Anne Schmitt (George), 21 grandchildren, 10 great grandchildren and many nieces and nephews .
In addition to his parents, John was preceded in death by his brother, Dominic Familetti, and grandchildren Michael Collins and Nora Familetti.
A memorial mass for John will be held at a later date in Pennsylvania.
Fond memories and expressions of sympathy may be shared at www.HillsboroMemorial.com for the Familetti family.
God Bless….Prosit,
Six Three Group
Executive Committee Members