Passing of Jim Cranny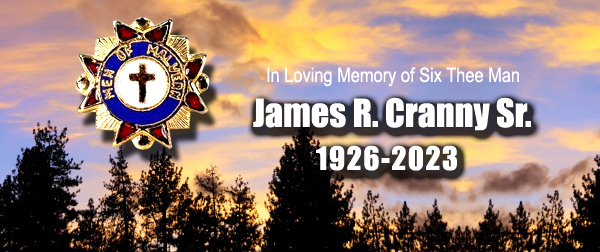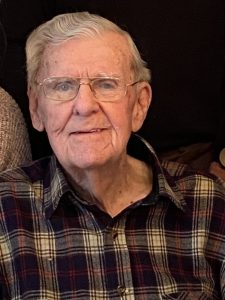 It is with great sadness that we inform you about the passing of  long-time Six Three man Jim Cranny.
James R. Cranney, Sr., May 15, 2023, Age 97. Husband of the late Katherine M. Cranney(McGrath). Father of Sally Cranney (John Coogan), James R. Cranney, Jr. (Cindy), William Cranney (Linda), Maurice Cranney (Karen). He is also survived by 10 Grandchildren and three Great-Grandchildren.
Jim graduated from Jules E. Mastbaum High School in 1944 and served in the U.S. Navy during World War II. Following his military service, he was employed as a lace weaver at the North American Lace Company and became the National Secretary of the Amalgamated Lace Operatives Union. Jim was a fixture in the Roxborough neighborhood of Philadelphia where he served the community as a life insurance salesman with Metropolitan Life Insurance Company for 25 years.
After retiring from Metropolitan Life, he worked for the Pennsylvania State Insurance Department in the Consumer Protection Department and continued to write insurance policies as an independent insurance broker into his 80s. He was an active member of Roman Catholic High School's Fathers Club and the ASIST Program. In 2015, he was honored by Roman's Cahill Club as a Person of Distinction and received an honorary diploma from Roman Catholic High School in 1980.
Relatives and friends are invited to Visitation on Friday, May 19 at 9:30 a.m. at St. Philip Neri Church, 437 Ridge Pike, Lafayette Hill, PA. A Funeral Mass will follow at 11 a.m. Interment in Calvary Cemetery.
Condolences may be shared at www.kollerfuneralhome.com
God Bless….Prosit,
Six Three Group
Executive Committee Members