Our 2023 Annual Six-Three Spiritual Retreat at Malvern is scheduled for:
June 16, 17 & 18, 2023
Retreat will be back to a regular schedule, starting  Friday evening, Saturday & Sunday morning, available in person or virtual.
2023 Dedication – Robert P. Colleluori

Each year our retreat committee dedicates our retreat to a faithfully departed former C.A. Captain. Our 2023 retreat will be dedicated Robert P. Colleluori (Bob) .Bob started making retreats with his father on Father's Day Weekend over 46 years ago and passed the tradition on to his sons Craig & Robert. He served as C.A. Captain and was one of our group's leading recruiters for many, many years. Bob was a dedicated Catholic and Man of Malvern until his passing last year at the age of 86. He will be greatly missed by the men of Six Three.
Our line up for Six-Three 2023: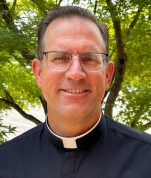 Fr Scott Reilly LC, Spiritual Guidance and Liturgy
Fr Scott Reilly LC is from Kankakee, IL. His parents, Gerald and Frances Reilly have just celebrated their 60th wedding anniversary. He has two sisters and one brother who is a Legionary priest, Fr Steven. In 1983-1984 he attended the Immaculate Conception Apostolic School in Center Harbor, NH. In September 1984, he entered the Novitiate in Cheshire, CT. He professed his first vows in Salamanca, Spain, and eventually made his perpetual profession on June 23, 1991. On December 24, 1997, he was ordained a priest for the Legionaries in Rome, Italy. He has earned a Bachelors in Philosophy from the University of St. Thomas Aquinas and Theology with the Legionaries of Christ. In 2019, he earned an M.A. in Theology of the New Evangelization from the Augustine Institute. As a priest, he served in Atlanta, Georgia, from 1997-2010 as Chaplain to Pinecrest Academy, Chaplain to St. Pius X Catholic High School, Regnum Christi, and nationally as the Territorial Director. From 2010-2015, he served in Houston, TX as the Regnum Christi Director, Adult formation in Regnum Christi, and President of Northwoods Catholic School. From 2015, he is currently serving in Philadelphia, PA, as the Regnum Christi Men's Section Director, Chaplain to the Lumen Institute (Philadelphia Chapter), and the Regnum Christi Director. He enjoys golf, tennis, hiking, fishing, movies, reading, and pastoral ministry.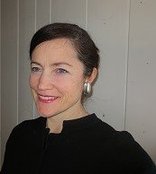 Christine Wittman – Guest Speaker, Catholic Therapist
A licensed therapist with over 20 years of experience working with teens, adults, couples, and families. She works with her patients to reach their most important goals through effective therapy that combines the truths of the Catholic faith with research-proven therapeutic methods.
She is also the host and co-producer of the show "Faith and Family Matter" which appeared on the Catholic Familyland channel.
Christine's articles have appeared in the Catholic Standard and Times, The Main Line Times, and the Catholic best-selling book "Amazing Grace for Married Couples".
She presents dynamic workshops and organizational development work for a variety of organizations including the Archdiocese of Philadelphia, and the dioceses of Allentown and Virginia, The Apostolate for Family Consecration in Ohio, The Malvern Retreat House, Walking with Purpose, and numerous Catholic schools and parishes.
Christine's transforming counseling sessions and presentations weave together stories, music, faith, and research-proven methods for replacing anger and resentment with compassionate, solution-focused responses that build close connected relationships.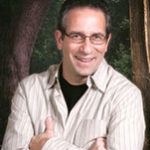 Speaker – Marty Rotella, musical leader
Marty Rotella is a singer, songwriter, evangelist who presents music and message to diverse audiences. He has presented the Gospel message of Jesus's love in forty-three states in addition to Australia, Europe, Central and South America and Canada. With over thirty years of ministry through teaching and motivational speaking, he has presented in churches, schools, conferences, and prisons.
As a three-time Grammy nominee, Marty integrates his gift of music with his unique preaching style to men, women, young adults and teens. Countless endorsements from bishops and clergy, religious, families and prison inmates comprise his repertoire. As a noted evangelist, Marty delivers a compelling message of Jesus' love, forgiveness and mercy to all who encounter him.
"Spirit Power" is his trademark platform for music and evangelization; bringing the fire of God's love to retreat houses, conferences, parishes and, most notably, to the streets.
2023 Retreat Schedule
DOWNLOAD
2023 TRADITIONAL RETREAT SCHEDULE 3.29.23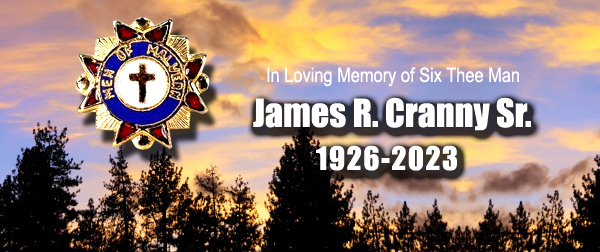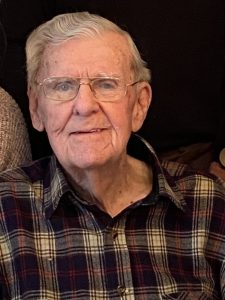 It is with great sadness that we inform you about the passing of  long-time Six Three man Jim Cranny.
James R. Cranney, Sr., May 15, 2023, Age 97. Husband of the late Katherine M. Cranney(McGrath). Father of Sally Cranney (John Coogan), James R. Cranney, Jr. (Cindy), William Cranney (Linda), Maurice Cranney (Karen). He is also survived by 10 Grandchildren and three Great-Grandchildren.
Jim graduated from Jules E. Mastbaum High School in 1944 and served in the U.S. Navy during World War II. Following his military service, he was employed as a lace weaver at the North American Lace Company and became the National Secretary of the Amalgamated Lace Operatives Union. Jim was a fixture in the Roxborough neighborhood of Philadelphia where he served the community as a life insurance salesman with Metropolitan Life Insurance Company for 25 years.
After retiring from Metropolitan Life, he worked for the Pennsylvania State Insurance Department in the Consumer Protection Department and continued to write insurance policies as an independent insurance broker into his 80s. He was an active member of Roman Catholic High School's Fathers Club and the ASIST Program. In 2015, he was honored by Roman's Cahill Club as a Person of Distinction and received an honorary diploma from Roman Catholic High School in 1980.
Relatives and friends are invited to Visitation on Friday, May 19 at 9:30 a.m. at St. Philip Neri Church, 437 Ridge Pike, Lafayette Hill, PA. A Funeral Mass will follow at 11 a.m. Interment in Calvary Cemetery.
Condolences may be shared at www.kollerfuneralhome.com
God Bless….Prosit,
Six Three Group
Executive Committee Members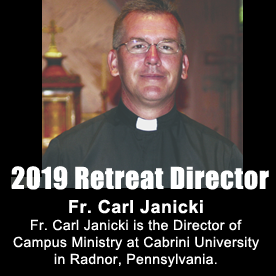 Fr. Carl Janicki is the Director of Campus Ministry at Cabrini University in Radnor, Pennsylvania. A priest for more than 20 years, he has also worked in ministry at Cardinal Dougherty High School. He served that community for 12 years as Campus Minister, then President, before moving on to his current position at Cabrini. Fr. Janicki represented Cabrini during the 2015 Papal visit to Philadelphia for the World Meeting of Families, at which he served in Media Relations, and provided "color" commentary during the Pope's Closing Mass on the Parkway for CBS 3, Philadelphia.
Learn about our 2019 Guest Speaker Kevin Reilly >>
Due to an unfortunate schedule change Mr. Klecko was forced to cancel his speaking engagement for our 2019 Six Three Group retreat. We have secured an old friend of Six Three, Former Philadelphia Eagle, Kevin Reilly who is fresh off the release of his 2017 book "Tackling Life". Kevin spoke at our 2016 retreat and will come with a fresh new look at his spiritual journey that includes discussion about his most recent successes and relationships. READ MORE about Kevin Reilly.
Fr. Matt's sermon this week reflects on the virtue of patience and its role as the foundation of love during advent.
Fr. Matt's sermon this week reflects on beauty and sacrifice of marriage.
Father Matt Guckin reflects on the true meaning of a few special days. How we sometime lose focus on the "why" of certain Holidays.
Father Matt Guckin discusses accepting and embracing the empty tomb.
Father Matt gives insight into the word of John the Baptist.