Our 2022 Annual Six-Three Spiritual Retreat at Malvern is scheduled for:
June 17, 18 & 19, 2022
Retreat will be back to a regular schedule, starting  Friday evening, Saturday & Sunday morning, available in person or virtual.
2022 marks the

100 Year Anniversary

of the Six Three Retreat Group at Malvern!
Select more videos from our 2022 Guest Speaker lineup from the playlist. The playlist is located in the upper right corner of the video player  (below)    =
This year the Six-Three group celebrates 100 years of retreats with a new and improved format that includes liturgical services and spiritual guidance by our rector, Father Jim McGuinn. In addition, to Fr. McGuinn We have arranged a line up of FOUR GUEST SPEAKERS that are sure to help you deepen your relationship with God and find peace and healing in the challenges of daily life.
Our line up for Six-Three 2022: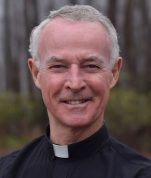 Father Jim Mc Guinn – Rector, Spiritual Guidance and Liturgy
Father Jim is the Son of Eddie and Mary Mc Guinn, both of whom were born in Ireland.  He has one brother, three sisters, and lots of nieces and nephews.  He grew up in Philadelphia, went to college in Massachusetts, and lived for a year in a monastery in Pittsburgh.  He attended St. Charles Borromeo seminary in Wynnewood, PA. and was ordained a priest for the Archdiocese of Philadelphia in 1988.  He has been a parochial vicar, a high school teacher and chaplain, the director of the Newman ministries at two universities and a pastor.  He is the author and founder of CONNECTIONS, which is a new process that inspires and equips Catholics to grow in their faith and be fully devoted disciples of Jesus Christ.  He loves Catholic evangelization, helping parishes achieve their redemptive potential, and forming leaders.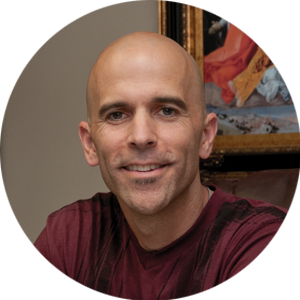 Rob Longo – Friday Evening,  Stewardship, A Mission Of Faith
Rob and his wife Megan are blessed to have five awesome kids ranging from 19 to 10 years old. After 33 years of checking the box when it came to his faith, Rob surrendered his life to the Lord on December 31, 2003.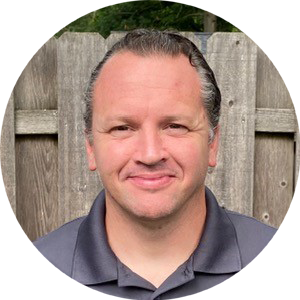 Luke LeTourneau – Saturday Morning, Stewardship, A Mission Of Faith
Born and raised in Springfield, PA, Luke for many years was going through motions of his Catholic faith and just "showing up" at best. It was not until the Holy Spirit went to work on him during a year long process that Luke had a strong reversion back to the Catholic faith, culminating with his miraculous healing of alcohol addiction.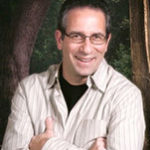 Saturday Afternoon – Marty Rotella, evangelizing through music
A Grammy-nominated musician, Marty integrates his gift of music with his unique preaching style for men, women, young adults and teens. He has countless endorsements from bishops and clergy, religious, families and prison inmates. As a noted evangelist, Marty delivers a compelling message of Jesus' love, forgiveness and mercy to all who encounter him.
Kevin Reilly – Saturday Evening,  Tackling Life
Thanks to a fortunate scheduling change, we managed to convince an old friend of Six Three, Kevin Reilly to come back and speak to the group again. After the release of his 2017 book Tackling Life and other recent milestones, Kevin has lots more to share in a fresh new talk about in his spiritual journey.
Fr. Matt's sermon this week reflects on the virtue of patience and its role as the foundation of love during advent.
Fr. Matt's sermon this week reflects on beauty and sacrifice of marriage.
Fr. Matt's sermon this week is on reflects on times in the church's history when people chose to leave.
Fr. Matt's sermon this week is on the sin of gluttony this week.  Gluttony is the most tolerated sin there is.
Father Matt Guckin reflects on St. Paul and how reflecting on our limitations is useful in bringing us closer to God.
Father Matt Guckin reflects on the true meaning of a few special days. How we sometime lose focus on the "why" of certain Holidays.
Father Matt Guckin discusses prayer and the Novina for the nine days from The Ascension to Pentecost.
Father Matt Guckin discusses accepting and embracing the empty tomb.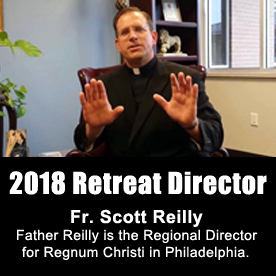 FATHER SCOTT REILLY, LEGIONARY OF CHRIST, REGIONAL DIRECTOR PHILADELPHIA
?Fr Scott is from Kankakee, IL but later moved to St. Petersburg, FL. He has two sisters and one brother, who is a priest as well in the Legionaries of Christ. In 1983 he joined Immaculate Conception Apostolic School of the Legionaries of Christ located in Center Harbor, NH graduating in 1984. He has studied abroad in Salamanca, Spain for 2 years and in Rome, Italy where he earned a Bachelors in Philosophy from the University of St. Thomas Aquinas and Theology with the Legionaries Christ. He was ordained to the priesthood on December 24, 1997 and served as chaplain at Pinecrest Catholic Academy Cumming, GA from 1997-1999. From 1999-2005 he served as chaplain at St. Pius X Catholic High School in Atlanta, GA. Between 2005-2010 he served as Territorial Director for the Legionaries in the USA. From 2010-2015 he served in Houston as superior for the Legionary community and held different responsibilities: 2010-2013 President of the Board for Northwoods Catholic School, 2013-2014 he served as President for Northwoods Catholic School, 2014-2015 chaplain for Regnum Christi in Houston. Presently he is the Regnum Christi Local Director chaplain to the Regnum Christi Movement in the Philadelphia locality. He enjoys, golf, tennis, hiking, working out and reading. Scott Reilly LC Bio here along with contact information.
Read about our 2018 Guest Speaker Kathleen McCarthy –>
Listen To Father Scott Reilly on Soundcloud