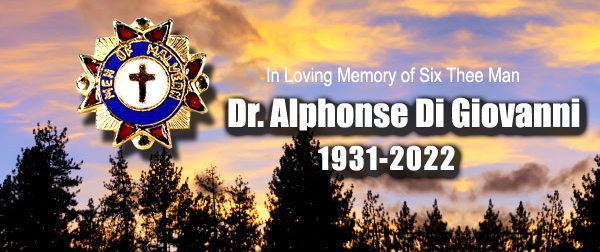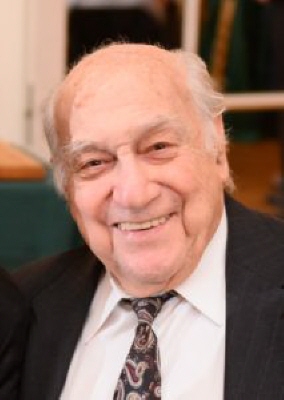 It is with great sadness that we inform you about the passing of our friend Dr. Alphonse Di Giovanni.
Al was a Six-Three man, 17 year reteatant at Malvern and father of fellow Six-Three Captain Mark Di Giovanni & recently deceased honorary Captain Ralphie Di Giovanni.
Al had been suffering over the last couple years with physical ailments that prevented him from attending retreat. Al  had a great love for Malvern and his SixThree retreat he shared with his family was of paramount importance in his life.
The DiGiovanni family would like all friends of Dr. Al to be aware that they are planning services as follows:
Viewing – Thursday 6pm – 8pm
Danjolell Funeral Home
2811 West Chester Pike, Broomall , PA 19008
Viewing- Friday 9:30am – 11:00am
St. Mary Magdalen Church
2400 N Providence Rd, Media, PA 19063
Mass – Friday 11:00am
St. Mary Magdalen Church
2400 N Providence Rd, Media, PA 19063
Please keep Dr. Alphonse DiGiovanni and his family, in your prayers.
Visit the Danjolell memorial website:
https://www.tributearchive.com/obituaries/26515216/alphonse-j-digiovanni-md/broomall/pennsylvania/danjolell-memorial-homes-and-crematory
God Bless….Prosit,
Six Three Group
Executive Committee Members
Fr. Matt's sermon this week reflects on the virtue of patience and its role as the foundation of love during advent.
Fr. Matt's sermon this week reflects on beauty and sacrifice of marriage.
Fr. Matt's sermon this week is on reflects on times in the church's history when people chose to leave.
Fr. Matt's sermon this week is on the sin of gluttony this week.  Gluttony is the most tolerated sin there is.
Father Matt Guckin reflects on St. Paul and how reflecting on our limitations is useful in bringing us closer to God.
Father Matt Guckin reflects on the true meaning of a few special days. How we sometime lose focus on the "why" of certain Holidays.
Father Matt Guckin discusses prayer and the Novina for the nine days from The Ascension to Pentecost.
Father Matt Guckin discusses accepting and embracing the empty tomb.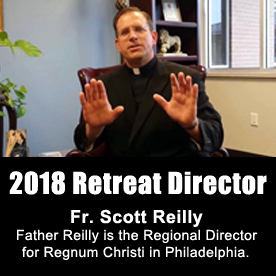 FATHER SCOTT REILLY, LEGIONARY OF CHRIST, REGIONAL DIRECTOR PHILADELPHIA
?Fr Scott is from Kankakee, IL but later moved to St. Petersburg, FL. He has two sisters and one brother, who is a priest as well in the Legionaries of Christ. In 1983 he joined Immaculate Conception Apostolic School of the Legionaries of Christ located in Center Harbor, NH graduating in 1984. He has studied abroad in Salamanca, Spain for 2 years and in Rome, Italy where he earned a Bachelors in Philosophy from the University of St. Thomas Aquinas and Theology with the Legionaries Christ. He was ordained to the priesthood on December 24, 1997 and served as chaplain at Pinecrest Catholic Academy Cumming, GA from 1997-1999. From 1999-2005 he served as chaplain at St. Pius X Catholic High School in Atlanta, GA. Between 2005-2010 he served as Territorial Director for the Legionaries in the USA. From 2010-2015 he served in Houston as superior for the Legionary community and held different responsibilities: 2010-2013 President of the Board for Northwoods Catholic School, 2013-2014 he served as President for Northwoods Catholic School, 2014-2015 chaplain for Regnum Christi in Houston. Presently he is the Regnum Christi Local Director chaplain to the Regnum Christi Movement in the Philadelphia locality. He enjoys, golf, tennis, hiking, working out and reading. Scott Reilly LC Bio here along with contact information.
Read about our 2018 Guest Speaker Kathleen McCarthy –>
Listen To Father Scott Reilly on Soundcloud