A Reminder to Keep Christ In Christmas
You may recall a couple years ago when a fellow Six Three Man, Joe McAvoy , wrote and recorded a spiritually inspired Christmas tune to remind us to keep Christ in Christmas. Joe circulated his work around the internet to help raise money for the families of victims involved in the Sandy Hook shooting in New England.
We thought it would be nice to repost Joe's song to remind us again of the true meaning of Christmas.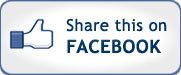 Please enjoy the music and consider doing something special for a neighbor in need this season. Then share this link on facebook.
by Joe McAvoy (Germany Hill)