Father Matt Guckin discusses the value of sharing in a community.
Father Matt how can Job help Eagles fans?
Dear Six-Three Group Members,
I am honored to have the privilege of being your C.A. Captain this year and am looking forward to seeing everyone for our 95th Annual Six-Three Spiritual Retreat at St. Joseph's in the Hills, Malvern Retreat House. Our Six-Three Group will hold its annual retreat this year as follows:
Friday JUNE 17, 2016 through Sunday JUNE 19, 2016
In recent years, we have been able to provide spiritual speakers and presentations such as last year's Keynote Speech by Bill McGarvey. It is my goal this year to continue to provide the highest quality of spirituality for the men of the Six-Three Group.
As Six Three Group Members, I am cordially inviting you to join me at the Annual Kick-Off Dinner as we fine tune our recruiting efforts to ensure the safety of our Group and this wonderful Retreat House. If you are unable to attend please consider sending one of your men in your place.
DATE: Thursday, March 31, 2016
MASS: 6:00 PM – St. Joe's Chapel
DINNER: 6:45 PM – Main Dining Hall
MEETING: 7:45 PM – Main Dining Hall
I would also like to encourage you to take the first step in your annual recruiting effort and register right now for this year's retreat. Then invite your men to do the same. Our one-step registration process is the easiest way to get you and your men registered. Register today!
If you are unable to make the Kick-Off Dinner, then I look forward to joining you at Malvern on June 17th.
Prosit!
Mark Angelo
C.A. Captain 2016/Six-Three Group

Event Information
Date: Sunday | November 15, 2015
Time: 11:00 am
Location: Upper McShain Conference Center
Entrance B, 315 S. Warren Avenue Malvern, PA 19355
Contact: 484-321-2544
If you prefer to be seated with other members of your group, Six Three Group tables are now forming (by request).
Join us for our annual communion Mass and luncheon to honor this year's recipients of the St. Joseph the Worker Medal. Honorees will include Martie Gillin, a nationally acclaimed speaker, nonprofit leader and founder of SpeakUP; Bob Sims, a financial adviser and 65 year retreatant, friend and benefactor of Malvern Retreat House; Lou Baldwin, a renowned writer who is well known in the Archdiocese of Philadelphia and James F. Nolen III, builder and philanthropist.
This event is for both retreatants and friends.
Tickets
$50 individual
$400 – Table of Eight
Email about tickets: mail@malvernretreat.com

or call: 484-321-2544
Please see the sponsorship information below:
For additional information about Sponsorship Opportunities, contact Edie Petillo at 484-321-2544 or epetillo@malvernretreat.com
Sponsorship Opportunities
'$2,500 Founders Sponsor (Note: Tables sit a maximum of 8)
Company/Family name recognition – Inside front cover page ad (first in receives front cover)
8 tickets for Lunch
Company/Family name in Annual Report
$1,000 Prosit Sponsor
Company/Family name recognition – Inside back cover page ad (first in receives back cover)
6 tickets for Lunch
Company/Family name in Annual Report
$500 Ferreck Sponsor
Full page ad
4 tickets for Lunch
Company/Family name in the Annual Report
$250 Sullivan Sponsor (Ideal for retreat group sponsorships)
Half page ad
2 tickets for Lunch
Company/family name in the Annual Report
$100 Cabrey Sponsor
Quarter page ad
Company/family name in the Annual Report

Welcome Pope Francis!
by: Two Knight Show (aka. John Harris & Chris Sidoti)
In anticipation of the Pope's visit to our area later this month, please listen to the song "The Argentinian (Good Francis)" we posted on our songs page by our friends Two Knight Show (aka John Harris and Chris Sidoti)!  We hope you enjoy the song and will share it with your friends and family!
Read more
McG-Media LLC Founder/Owner, Bill McGarvey,
As an author, editor, musician, producer and entrepreneur Bill McGarvey has had extensive experience in all facets of media.
As the editor-in-chief of BustedHalo from 2004-2010 he presided over a seven-fold increase in traffic while winning multiple awards and having the publication's content picked up/featured in numerous venues, including New York Times, Los Angeles Times, The Atlantic, USA Today and The Houston Chronicle.
He is co-author of The Freshman Survival Guide, which was published by Hachette Book Group in April 2011 and is now in its 12th printing with 50,000 copies sold. In late 2013, the book was featured on The Late Show with David Letterman.
Bill is a culture columnist for America magazine and the owner of CathNewsUSA.com—an aggregator of Catholic media content with 7,500 subscribers to its daily email newsletter. A graduate of Georgetown University, Bill has written also for the Washington Post, NPR, Commonweal, America, The Tablet (London), Factual (Spain), Time Out New York, and Book magazine.
As a musician, Bill is a singer/songwriter who has numerous albums to his credit. He has toured throughout the United States as a solo artist and with his former band Valentine Smith. His music has been featured on network television and films and has been critically acclaimed by the New York Times, Washington Post, the Chicago Tribune, Billboard and Performing Songwriter.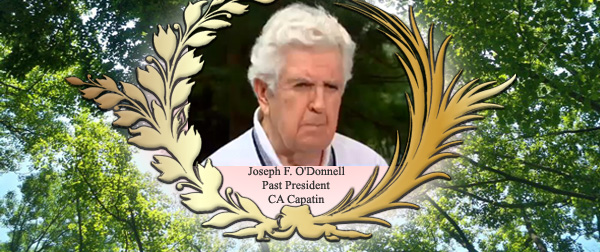 It is with great sorrow that we inform you of the passing Joe O'Donnell in the early hours of January 4, 2015. As soon as we have further details regarding services for Joe we will make them available here.
Update 1/5/2015 (2:03 pm):
Joe's viewing will be at O'Leary's Funeral Home on Springfield Rd. near Holy Cross Church on Friday evening January 9, 2015 beginning at 6pm. The funeral mass will be at St. Kevin's Church in Springfield at 12:30 on Saturday January 10, 2015. Joe's obituary will be referenced here as soon as it is made available.
Please join us in congratulating fellow SixThree man Peter Fantacone, Sr. who was named a "Chevalier" of the Legion of Honor; the highest distinction bestowed on U.S. soldiers who fought at Normandy, Provence/Southern France or Northern France.
Last month Pete received a letter December 23rd, 2014 from the French Consulate in New York proclaiming the gratitude of the French people toward our very own American hero. It read as follows: Read more
You may recall a couple years ago when a fellow Six Three Man, Joe McAvoy , wrote and recorded a spiritually inspired Christmas tune to remind us to keep Christ in Christmas. Joe circulated his work around the internet to help raise money for the families of victims involved in the Sandy Hook shooting in New England.
We thought it would be nice to repost Joe's song to remind us again of the true meaning of Christmas.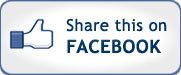 Please enjoy the music and consider doing something special for a neighbor in need this season. Then share this link on facebook.
by Joe McAvoy (Germany Hill)
It is with a heavy heart that I inform you of the passing of Andy Viscuso, a Six Three man and Man of Malvern,  on Tuesday, December 16, 2014 in Coatesville VA Medical Center.
A Funeral Mass will be celebrated in St. Basil The Great Catholic Church, 2340 Kimberton Road, Phoenixville, PA, on Saturday, December 20, 2014 at 11 a.m. Burial will follow in St. Ann Cemetery, Phoenixville, PA. A viewing will be held in the church on Saturday morning from 9:30 to 10:45 a.m. In lieu of flowers, contributions may be sent to St. Basil The Great Catholic Church, PO Box 637, Kimberton, PA 19442, or to the Coatesville VA Medical Center, 1B Nursing Home, 1400 Blackhorse Hill Road, Coatesville, PA 19320. Condolences may be given to the family at www.DevlinRosmosKepp.com. Arrangements are by the Devlin Rosmos Kepp & Gatcha Funeral Home & Cremation Services, 517 S. Main Street, Phoenixville, PA.